Upholstery Cork
Natural alternative to leather
Sustainable cork products and materials for your business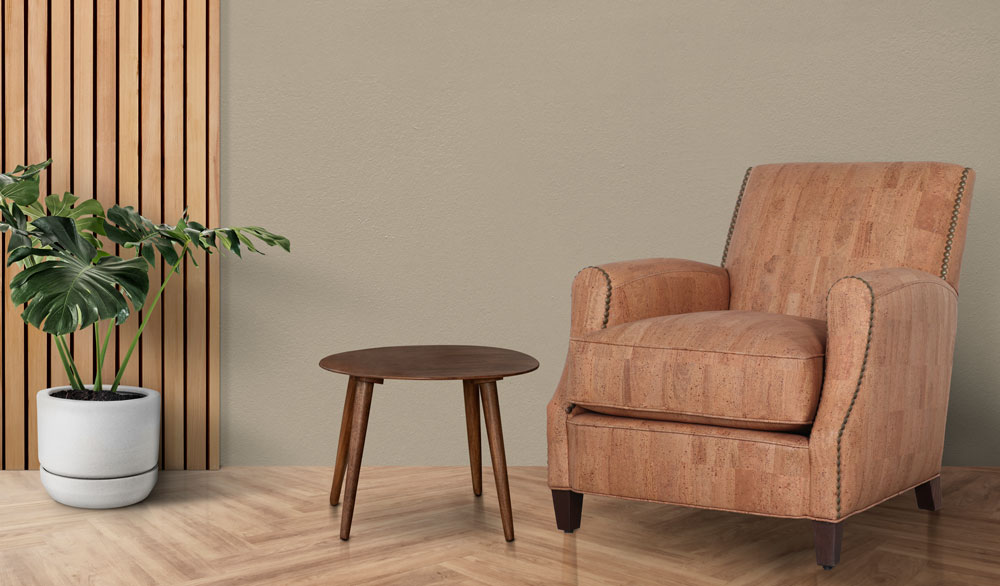 Introduce cork material in your next project
Create new products with nature in mind
In our portfolio we are offering a wide range of cork fabrics in different colors, patterns and textures. Depending on the purpose, Portugaliacork is developing cork materials with different technical specifications. For sewing and upholstery we are recommending our Touch PRO collection which comes with soft and velvet backing support. It has a wide application in apparel and furniture production.
Cork fabrics Touch PRO are soft and flexible. That features allows to use them in most rigorous production processes using specialty machinery designed for leather industry. Soft touch and workability make this reference one of the favourite vegan fabrics selected for production of handbags, purses and wallets.
Upholstery cork fabric can be washed in a washing machine. For products that cannot be put in the machine, we have outlined general instructions on how to deal with stains. Regular cleaning and conditioning will allow you to keep your cork products in a good shape for years.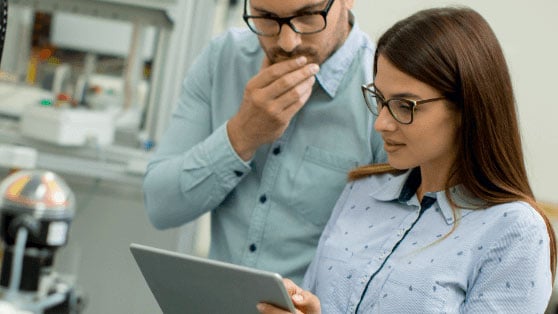 Created by the rigorous manufacturing process, Portugaliacork cork fabrics are water resistant, flame resistant and hypoallergenic. Natural origin and environmentally conscious production provide the ultimate foundation for the next generation of sustainable design.
The natural world never ceases to amaze us. A shining example of this is the cork tree, a truly remarkable tribute to the wonder that exists in our world. With its remarkable and continuous self-regeneration properties and incredible longevity, the cultivation and harvesting of cork has proved to be a truly sustainable process that does not compromise the environment that surrounds it.

It is worth noting that cork is the outer layer of the Cork Oak, and is harvested without inflicting any kind of damage or distress to the tree. In fact, the regular multi-year cycle of harvesting only enhances the life and health of the tree. And to top it off, the harvesting process doesn't just introduce environmental sustainability, it also provides economic benefits to the communities in which it is carried out. So let us all celebrate the truly remarkable cork tree and all that it has to offer!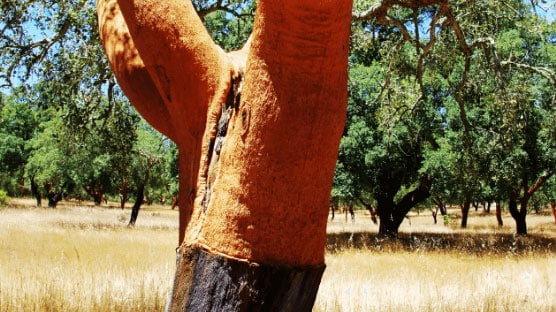 At Portugaliacork, we understand the importance of quality and diversity when it comes to upholstery fabrics. That is why we proudly present our extensive range of upholstery cork fabrics in our latest catalogue. Our fabrics are made from the highest quality cork materials and are available in a range of colors and designs to suit your exact needs.

But what if you have a specific design or color in mind that you can't find in our catalogue? Not to worry, we are happy to work with you to create customized and exclusive colors and designs tailored specifically to your project. Simply contact us to discuss your needs and we will work closely with you to bring your vision to life.

So why settle for average when you can have extraordinary? Choose Portugaliacork for your upholstery fabric needs today.
Exactly the "texture" I was hoping for; it will work nicely for my project.
All of the colors I received were gorgeous and the shipping was fast for coming to the US from Portugal! Will be ordering again!
Tried this just to see how it would look, we will definitely be adding this to our next order, it's fantastic.